Carolina Power & Generators and Whisker Labs partner to put an end to residential electrical fires with Ting.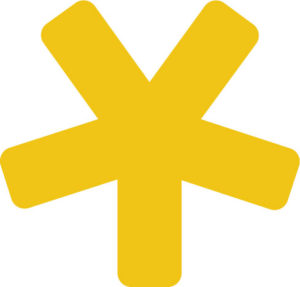 Carolina Power & Generators and Whisker Labs announced a partnership to bring Ting – the next generation fire safety to residents in Carthage, NC and the surrounding areas.
Ting's groundbreaking smart technology includes a simple plug-in sensor that fits in the palm of your hand, and includes a smart phone app and intelligent monitoring service that watches over your home and things connected to it – Keeping you in the know. Ting is essentially a 'fitness tracker' for homes, monitoring electrical patterns to detect hazards before they become fires.
Increasingly new technologies are packed into our homes, asking more and more of our electrical system. Yet most of us give little thought to electricity, and its silent but serious risks. Ting brings safety and peace of mind to every home and family. It's literally a life saver, not to mention a money saver as well. With a $1,000 credit towards hazard remediation and a lifetime warranty included, Ting more than pays for itself!
"Electrical fires are extremely personal to me. I lost my entire home to an electrical fire less than one year ago," said Gary Bullard, President of Carolina Power and Generators, "I never want to see any of our customers experience what my family experienced. Ting is designed to prevent the kind of catastrophe that hit my home. I truly hope that Ting will make this a reality in our customers' homes."
Bob Marshall, CEO at Whisker Labs, said: "My family has seen first-hand the damage and destruction that electrical fires cause, so we are excited to bring Ting to home to protect families from fire. We're thrilled to be partnering with Carolina Power & Generators, whose passion for providing comfort and safety to their customers is in perfect alignment with our mission."
About Carolina Power & Generators
Carolina Power & Generators promises Dependable Power and Everlasting Comfort. What could be more comforting than knowing your homes electrical system is being monitored every second of every day to prevent an electrical fire? We know the harsh reality of electrical fires all too well. That's why we made it our mission to find a device with the latest technology and upmost dependability. Partnering with Ting has given us the chance to protect our customers' homes, so they won't experience the same devastation we have this past year.
About Whisker Labs
Whisker Labs has a singular focus on building sophisticated yet simple to use technologies that transcend the 'cool factor' allure of today's smart home devices. Our Ting™ monitoring service alerts homeowners to electrical fire hazards with just one plug-in sensor that installs in minutes to protect the whole home. Visit www.tingfire.com to learn more.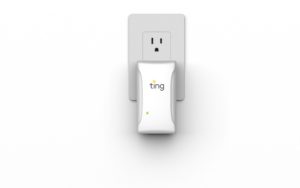 Carolina Power and Generators
With summer upon us, temperatures are rising higher than ever and so is the demand for electricity. Power outages can be a real headache, especially during the hottest months of the year. Don't be caught [...]
Carolina Power and Generators
If the last year has taught us anything, it has taught us that we can't predict what the future holds. Generators have... Posted by Carolina Power & Generators, Inc. on Tuesday, February 23, 2021 [...]